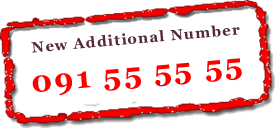 Claddagh Oil launches its new easy to remember phone number for Galway as part of its continuing expansion in the city.
We can now be contacted on 091 55 55 55 and on our old number 091 55 44 55.
Two great numbers for one great price. Call us today for the keenest quote in Galway.