Links
The Flaherty group comprises Flaherty Fuel Oils Ltd., Birr Oil Company, Garbally Oil Company and Claddagh Oil Company.The companies provide a local customer-focussed oil distribution service.
Together, the separate entities combine to form the largest independent oil distributor in the Midlands and West of Ireland.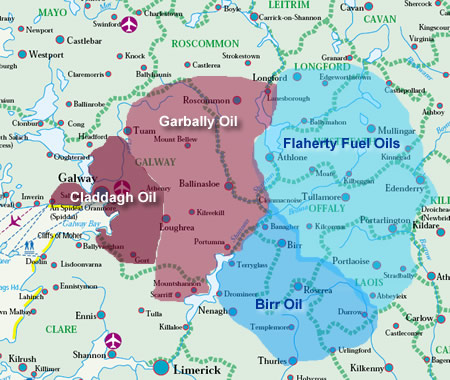 Depot network
Each of the strategically located distribution depots have an oil tanker fleet dedicated to delivering oil and fuel to their surrounding community.
The Shannon marks one clear boundary of our companies' operations. Flaherty Fuel serves East and North of Shannonbridge, Birr Oil serves to the South, while the West is served by Claddagh Oil and Garbally Oil.